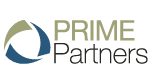 Prime Partners
It has been an absolute pleasure dealing with Deb and her team at Clarity. They not only delivered an effective marketing plan and revitalised corporate identity for us, but they handled all the planning and implementation with the utmost of care and consideration.
Clarity developed a marketing and communications strategy, which has enabled us to keep on track with our daily business, whilst at the same time allowing us to build a professional image within our financial services market. When we began working with Clarity, we really were starting from the ground up. Prime Partners was established after the merger of two separate entities. Our corporate identity was not clear and consistent, and we needed help to communicate better with our existing clients and potential new clients.
The first step that Clarity took was to find out about us – what our core business was and who our competitors were. From this Clarity established that our corporate identity did not offer a strong message as to who we were and what made us stand out from our competitors.
From this Clarity created a stronger corporate identity, which flowed consistently across all our marketing collateral – from our business stationary through to our new website and eNewsletter. The new look is remarkably fresher, and importantly it created better brand awareness, with Prime Partners now conveying a stronger corporate image and making the services we offer clearer to understand.
The second objective was to devise a communications strategy to help us reach our existing database of clients and to develop a strategy to reach new clients. Clarity developed a marketing calendar, including a program of seminars and events that we offer in-house to our clients as a value add to their business with us. They also devised a strategy for communicating directly with clients through to a regular eNewsletter campaign and topical news updates on our website.
The relationship we have developed with Clarity has proved to be a truly effective one. The feedback from our clients has been extremely positive. We can also see the benefit that having a communication plan is having on our business. We have achieved a significant jump in growth in our newsletter database since we started a regular eNewsletter and the hits on our website continue to grow.
Evy Hatzigiannis
Practice Manager – Prime Partners
---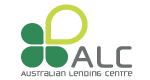 Australian Lending Centre
I have been involved with Deb and the team at Clarity Marketing for number of years now. During this time we have worked on a range of marketing projects and initiatives and it has always truly been a pleasure. Deb's 'can do' attitude has helped me to continue to grow my business at an impressive rate and her strict guidance and up-to-date knowledge of the marketing industry has made the entire process extremely easy and stress-free.
I particularly enjoy that Clarity can handle such a broad range of marketing projects from online marketing strategies such as Pay Per Click advertising and Search Engine Optimization to drafting copy for a variety of uses including media releases and marketing collateral not to mention developing effective database marketing activities. Whatever the challenge they are able to take it from inception, to planning, execution and analysis of the results.
It is certainly of benefit to have at our disposal the resources of a professional marketing company who genuinely care for the growth of our business.
Chris Riotto
Managing Director – Australian Lending Centre
---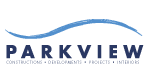 Parkview
Having worked with Deborah in various capacities over the past 10 years, both at Walker Corporation and now in my current role at Parkview, I can say with confidence that she exceeds our expectations on every occasion.
In the highly competitive property development industry it is vital to always bring that "something special" in an effort to keep your company ahead of its rivals. Deborah and her team take the time to really understand our business – what we do and what makes us different. From this intimate knowledge and understanding they are able to produce tailored and highly professional material for each project and for our day-to-day business branding. This includes everything from custom design tender documents, to office stationery and business cards.
We know that we are able to produce top-level construction projects. Having the relevant collateral to be able to communicate that to a wide range of stakeholders is integral in being able tender for, and secure, the high-end jobs we know we deserve.
Matt Crews
Manager – Property Development – Parkview
---

Visual FX
I would like to take this opportunity to praise Deborah Quinn of Clarity Marketing in the work they have done for Visual FX (VFX).
I was amazed at how quickly Deborah managed to identify opportunities and we have seen an increase in sales resulting from the campaigns that we are extremely happy with.
Deborah is a pleasure to deal with, and her communication and marketing skills have been an asset to our company. All projects are completed in a time effective manner and budget is always a consideration when putting strategies in place.
At VFX we have found that all aspects of our business such as sales, customer retention and sales stream have all been improved while we have employed the services of Deborah.
John Hatzigiannis
---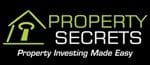 Property Secrets
We have worked with Deborah and the team at Clarity for the past five years now. During this time, Clarity continues to produce personalised, highly professional marketing solutions for our business; strengthening our brand in the highly competitive real estate industry we operate in.
Clarity has made use of a wide range of marketing solutions to develop our brand. Of particular importance, Clarity has worked with us to devise a communications strategy to help us target new customers as well reach our existing clients. This strategy has included the development of print advertisements, signage, printed collateral and event displays.
Clarity has also developed and maintained our online activities such as our eNewsletters and eAlerts. These have been particularly effective tools for us as they allow us to communicate directly with clients on a regular basis, conveying topical news, updates and information, cost effectively.
We continue to be impressed by the marketing and communication solutions that Clarity Marketing & Communication provides to us. The marketing tools used have enabled us to see a significant growth in hits to our website as well clients on our database. We are now confident that we are conveying a stronger brand image and actively communicating with our customers.
---
For more information please call us on 1300 060 204, email us at [email protected] or submit an online enquiry.