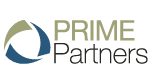 It has been an absolute pleasure dealing with Deb and her team at Clarity. They not only delivered an effective marketing plan and revitalised corporate identity for us, but they handled all the planning and implementation with the utmost of care and consideration.
Clarity developed a marketing and communications strategy, which has enabled us to keep on track with our daily business, whilst at the same time allowing us to build a professional image within our financial services market. When we began working with Clarity, we really were starting from the ground up. Prime Partners was established after the merger of two separate entities. Our corporate identity was not clear and consistent, and we needed help to communicate better with our existing clients and potential new clients.
The first step that Clarity took was to find out about us – what our core business was and who our competitors were. From this Clarity established that our corporate identity did not offer a strong message as to who we were and what made us stand out from our competitors.
From this Clarity created a stronger corporate identity, which flowed consistently across all our marketing collateral – from our business stationary through to our new website and eNewsletter. The new look is remarkably fresher, and importantly it created better brand awareness, with Prime Partners now conveying a stronger corporate image and making the services we offer clearer to understand.
The second objective was to devise a communications strategy to help us reach our existing database of clients and to develop a strategy to reach new clients. Clarity developed a marketing calendar, including a program of seminars and events that we offer in-house to our clients as a value add to their business with us. They also devised a strategy for communicating directly with clients through to a regular eNewsletter campaign and topical news updates on our website.
The relationship we have developed with Clarity has proved to be a truly effective one. The feedback from our clients has been extremely positive. We can also see the benefit that having a communication plan is having on our business. We have achieved a significant jump in growth in our newsletter database since we started a regular eNewsletter and the hits on our website continue to grow.