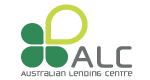 I have been involved with Deb and the team at Clarity Marketing for number of years now. During this time we have worked on a range of marketing projects and initiatives and it has always truly been a pleasure. Deb's 'can do' attitude has helped me to continue to grow my business at an impressive rate and her strict guidance and up-to-date knowledge of the marketing industry has made the entire process extremely easy and stress-free.
I particularly enjoy that Clarity can handle such a broad range of marketing projects from online marketing strategies such as Pay Per Click advertising and Search Engine Optimization to drafting copy for a variety of uses including media releases and marketing collateral not to mention developing effective database marketing activities. Whatever the challenge they are able to take it from inception, to planning, execution and analysis of the results.
It is certainly of benefit to have at our disposal the resources of a professional marketing company who genuinely care for the growth of our business.